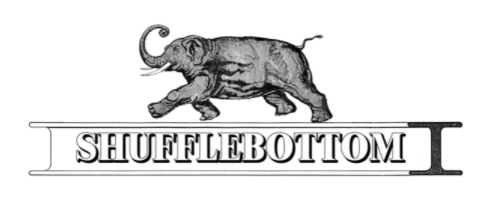 Shufflebottom Ltd Continues Partnership with Bouygues UK at Pentre Awel
Cross Hands-based Shufflebottom Ltd, one of the UK's leading suppliers of structural steel and steel-framed buildings for the industrial, commercial and agricultural sectors, has been awarded the contract to manufacture and deliver the steelwork for Carmarthenshire's flagship, multi-million-pound development at Pentre Awel, working with Bouygues UK.
The Pentre Awel project is a bold and ambitious project being delivered by Carmarthenshire County Council, Hywel Dda UHB, Cardiff University, Coleg Sir Gar, UWTSD, and Swansea University and part-funded by Swansea Bay City Deal to the value of £40 million. The development will see the bringing together of business, research, community healthcare and modern leisure facilities all at one prime location along Llanelli's coastline to promote the health, wealth and wellbeing of the community.
It's a first in terms of scope and size for Wales, spanning an 83-acre site, creating 1,800 jobs and is projected to inject £467 million into the local economy over the next fifteen years. Zone 1 – the first phase of the landmark development being taken forward – benefits from over £90m of total investment.
Bouygues UK, a global leader in the construction industry with its respected portfolio of high-value projects in healthcare, education and housing is the lead contractor, appointed to design and build the Zone 1 development (one of four planned zones) at Pentre Awel, following an extensive tendering process through SW Wales Regional Contractors' Framework. Shufflebottom Ltd, who has worked with Bouygues UK many times in the past, was subsequently commissioned by Bouygues UK to once again be part of its local supply chain as an official partner and sub-contractor. This will see Shufflebottom Ltd deliver 1,300 tonnes of steelwork that will provide the inner strength for Zone 1 in this ground-breaking development.
Work has already begun to clear the site and prepare the ground at Delta Lakes with the building for Zone 1 commencing at the end of July 2023. Steelwork has recently been arriving at site and is being delivered to underpin a single development which will bring together a street layout, central atrium, reception café and public amenities, including a leisure centre and education, research & business development. The project will translate Carmarthenshire County Council's ambition to create a landscape-led environment connected to local communities and sustainability. It will also endorse Bouygues UK's mission statement of "creating places to live, learn and thrive."
Alex Shufflebottom, Director at Shufflebottom Ltd said:
"It is always good to work with a quality business such as Bouygues UK, as it, like us at Shufflebottom Ltd has a commitment to social value at the core of its operations. Together, we are working to ensure significant employment and training opportunities for local people during the construction phase.
"The award of yet another project with Bouygues UK endorses our excellent track record of the manufacture and supply of quality steel-work and positions us as a company well-equipped for the delivery of twenty-first community development and ambitions. We couldn't be more pleased and it is a source of great pride that as a local Carmarthenshire company we are at the heart of this exciting development of such significance."