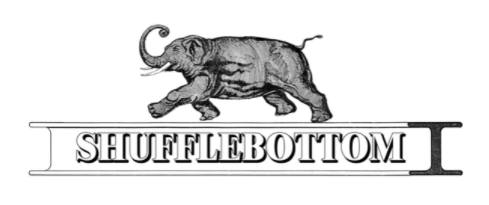 RIDBA Building Awards 2023 Celebrating Excellence
We are buzzing here at Shufflebottom with the recent news that we've been successful in achieving not just 1 but 5 short-listings in this year's prestigious RIDBA Building Awards 2023 (#RIDBABuildingAwards23).
The Rural and Industrial Design and Building Association (RIDBA) is the leading trade association for the modern agriculture and industrial buildings industry in the UK. Not only does it provide a strong collective voice for the sector by representing member views to the wider industry, it also recognises and celebrates excellence in the modern agriculture and industrial buildings industry through its much anticipated biennial Building Awards and high profile event.
A total of 8 coveted prizes will be up for grabs on Friday, 22nd September when all shortlisted businesses will get together at the Graduate Hotel Cambridge for the winners to be revealed. The 2023 Awards Event will be hosted by the well-known UK comedian, Mark Watson.
RIDBA has said there were a record number of entries this year so we're especially pleased to have figured so highly in the commercial, residential and offices, industrial and productions and training categories for our buildings and our way of working as follows:
Franks Ice Cream, Commercial Category
Morgan Sindall Merthyr Bus Station, Commercial Category
Island Estates, Residential and Offices Category
Smart Systems, Industrial and Production Category
Training Category
Congratulations/Llongyfarchiadau to all the other businesses who like us have made it to the shortlist and we look forward to celebrating with them all in September. As Neil Fox, Chair of RIDBA has said:
"To win – or even be shortlisted – is a fantastic achievement and it's a great way of showcasing your hard work and achievements to the rest of the industry."
To read more about #RIDBABuildingAwards23 including details about the 8 categories and the full list of short-listed companies and projects, please visit www.ridba.org.uk
To read more about our 5 shortlisted categories, please make a visit to older news on this section of this website.
A big thank you to the RIDBA judging team, our own Team Shufflebottom and all our clients who have made this possible.